The Virtual Campus offers flexible learning formats to make it possible for any learner to have access to needed or desired education. Anne Arundel Community College (AACC) and the Virtual Campus offer a broad array of services to enable you to be successful in your educational endeavors. These support services include advising, disability support services technical assistance, and tutoring.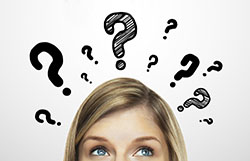 Are you ready for an online course?
Click on the links below to find out about the service.
Watch this tutorial to find out how online learning works, debunk a few common myths, and explore some of the differences you may encounter when taking an online course vs. a traditional course.

Readiness Survey

Determine if online education is a good fit for you. Take this survey and receive immediate feedback outlining your strengths and potential challenges.

To start, go to https://aacc.smartermeasure.com/ and login with the following:

Username: studentaacc
Password: success

Learning Styles

Find out your dominate learning style with suggestions on how to study.

To start, go to https://aacc.smartermeasure.com/ and login with the following:

Username: style
Password: learning
Ever wonder what an instructor expects of you? Watch this video for answers.
Study Skills
This interactive web shop is designed to assist you in successfully achieving your academic goals by helping you take control of your time.
Use this interactive web tool to determine if you have the time to devote to your academic goals.
Use this interactive web tool to set a schedule for class and study time during the semester.
Learn study skills and best practices for taking an online course.
This interactive tutorial will help you organize your physical space, your course materials, and help you develop a scheduling system.
Good communication skills are essential. In this tutorial, you will learn how to be an effective communicator in your online course.
This tutorial will help you sharpen your note taking skills which will help improve your understanding of the subject, remember important concepts, and prepare for exams.
Student Success Services
Advising

Counseling, Advising and Retention Services (CARS) offer an assortment of advising options. To meet with an advisor, go to Advising for Distance Learners.

Disability Support Services

The Disability Support Services (DSS) office, under the federal Americans with Disabilities Act (ADA), strives to support students with disabilities in order that they have equal access to educational opportunities. Students with disabilities can register with DSS to receive reasonable course accommodations for both online and on-campus courses. For information on the DSS, go to Disabilities Support.

Watch a brief video introducing Disability Support Services at AACC.

Testing

Students enrolled in an online course may be required to take quizzes and exams in one of AACC's testing centers or in an approved, proctored testing environment. For hours of operation or to find a location for taking a proctored exam visit Distance Testing.

To find out what to expect when you visit an AACC testing center, watch this video Testing Experience.

Library

The Truxal Library provides many services for students who access college services at a distance. To access electronic databases, conduct research, chat with a librarian, or apply for a library card, visit the Truxal Library for Distance Learners.

Watch Using the Truxal Library from Off-Campus for details on how to access and use these services.

Tutoring Office

The Tutoring Office provides individualized academic support. To see the list of open lab tutoring schedules, go to the Tutoring Office webpage.

Watch the video Tutoring Office for more information on tutoring services available at AACC.

Online Tutoring (Smarthinking)

Smarthinking is an online tutoring service that is available to AACC students. Smarthinking provides tutoring in a variety of subjects, some of which are available 24 hours a day, 7 days a week!

To learn more about Smarthinking, go to Smarthinking Online Tutoring.

For additional tutoring options, visit the Tutoring Office web page.

Writing Center

The Writing Center provides help to students from all disciplines by providing one-on-one tutoring on a walk-in basis. Trained tutors are happy to assist in preparing written assignments, offer help in understanding errors on graded papers, and provide additional training in grammar, punctuation, and usage.

For more information, watch this video about the Writing Center.

Virtual Writing Center

The AACC Virtual Writing Center provides help to students from all disciplines by offering synchronous online tutoring by appointment. Writing tutors, who are English department faculty, are happy to assist in preparing written assignments, offer help in understanding errors on graded papers, and provide additional training in grammar, punctuation, and usage. Research Librarians are available for help finding, evaluating, and citing sources for research papers.

Click on the following link to learn more about the Virtual Writing Center: Virtual Writing Center-First Look

Visit the Virtual Writing Center for instructions on scheduling an appointment and accessing the Virtual Writing Center.

Student Achievement and Success Program (SASP)

SASP is a support and retention program at AACC designed to increase the academic success, retention, graduation and transfer of students who traditionally may have more barriers and challenges to overcome in order to realize their goals. Services provided included incentive scholarships up to $1,000 an academic year, walk-in tutoring, life skill/study strategy workshops, and cultural activities, campus visits, informal interactions with faculty/staff and academic monitoring. To learn more about this program, watch Student Achievment and Success Program video.

Learner Support Services

Any student who faces challenges securing their food, transportation, housing or course materials and believes this may affect their performance in this course, is urged to contact the Office of the Dean of Student Engagement for support. Please email deanstudents@aacc.edu or call 410-777-2582.

Health and Personal Counseling Services

To be successful in the classroom and achieve your educational goals, you need to take care of yourself. AACC has fully-staffed offices that provide you with health services, personal counseling, tobacco prevention/cessation and substance abuse education. For information on these services and more, go to http://www.aacc.edu/resources/health-and-personal-counseling/.

Office of Student Engagement

The Office of Student Engagement encourages students to engage in learning by providing opportunities that allow for growth and development within and beyond the classroom setting. We promote engaged learning and assist students with connecting to College resources and programs including student activities, student organization development, leadership development, new student programs, service learning, diversity and multicultural education. To find out more, go to Student Engagement.

The Nest

Visit The Nest to find organizations and clubs that you might be interested in joining, scheduled events and happenings, and the latest campus news.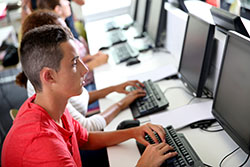 Technology Services for Students
AACC prides itself on providing current and progressive technology to support and enhance the student learning experience whether the student is enrolled in on campus or online courses.
Technical Call Center(Help desk)

Need technical assistance with MyAACC or online courses? Please contact the Technical Call Center at 410-777-HELP (4357) or by email helpdesk@aacc.edu.

Visit the Technology Service webpage for information on hours of operation.

Password Management Tool

Forgot your password? Use the Password Management Tool to manage your password at any time, 24/7 without reliance on the Technical Call Center.

Canvas Student Guides

Canvas Student Guides is the online documentation site for students using the Canvas LMS. The lessons are continually updated online as new features become available.

Please note: Use the Guide as a general reference as AACC will not be using all the features listed in the Student Guide.

Canvas Mobile App

The Canvas by Instructure app helps students and instructors access their courses while away from a computer browser.

Please Note: Not all Canvas features are supported on the app at this time.

Computer Labs

The Technology Learning Center (TLC) and Computer Commons (CC) labs on the Arnold campus provide access to computer resources and basic technical support by trained Technical Assistants.

Visit the Computer Lab webpage for hours of operation and locations, including labs at Arundel Mills and Glen Burnie Town Center.

AACC Wireless

AACC has established a wireless network for students, faculty, staff, and guests called AACC Wireless. The network was designed to be used for conducting college-related business and/or to support teaching and learning. You can connect to this network from just about anywhere on the Arnold campus, Arundel Mills, Glen Burnie Town Center, and Center for Cyber and Professional Training locations. Go to the Wireless webpage for access directions.

Free Microsoft Office for Students

AACC offers currently enrolled students the opportunity to install Microsoft Office for free on up to five computers plus personal document cloud storage (OneDrive) through the Microsoft Student Advantage program.

You must be an AACC student with an active MyAACC account. Access to software and OneDrive are available by signing into MyAACC and accessing your @mymail.aacc.edu student email.

To Install, click the settings menu (gear icon on the top right of screen) and select "Office 365 settings." The screen will change. On the left hand side select "Software," and review the system requirements and troubleshooting instructions links. When ready to download select the "Install" button.

Free Cloud Storage

Current AACC students have free access to the Microsoft Office 365 suite of programs including cloud storage for your files by using Microsoft OneDrive through your MyAACC account. Using Microsoft OneDrive, you can store, manage, and access your files, share your files with others, and even submit files for course assignments in Canvas, from anywhere that you have an Internet connection.

Using Microsoft OneDrive through MyAACC (PDF)

Submitting Assignments in Canvas using Microsoft OneDrive (PDF)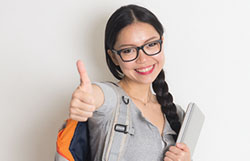 Course and Program Services
Course Search

Search for upcoming credit and noncredit courses, and use the Tuition Estimator.

Note: Course information on this site is updated every 24 hours and is for informational purposes only.

AACC Bookstore

To search for a list of required materials for a course; to purchase textbooks, software, supplies and more online; visit the AACC Bookstore.

Evaluate Your Program Progress

The program progress printout merges your completed courses, transferred-in courses and in-progress courses with the requirements of your degree or certificate. If you are working on prerequisites for a competitive admission/health professions program, your health professions advisor will help you map your progress at your advising appointment. More information is available at Academic Advising
Career and Transfer Services
Career and Transfer Resource Center

AACC Job Connection

Resume Builder

Transfer Services

STEM Transfer Student Success Initiative

Career Exploration

Career Coach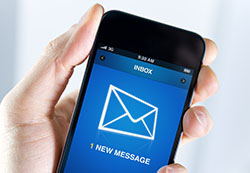 Contact Us at AACC
For information about the Virtual Campus at Anne Arundel Community College, visit the Virtual Campus website; contact us by phone at 410-777-2464 or by e-mail at virtualcampus@aacc.edu.
For a list of phone numbers to programs, offices, and services at Anne Arundel Community College Contact Us.